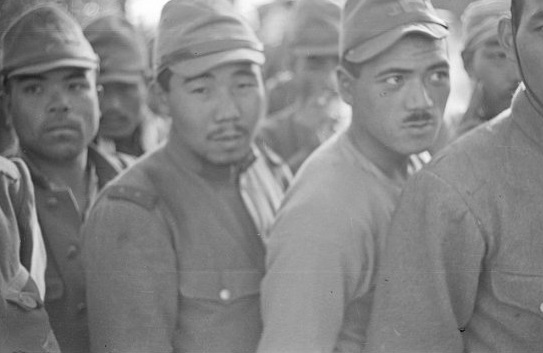 The war between China and Japan that broke out in 1937 was a modern media war involving the international press as an actor in the game for public opinion. This was the especially the cases in the early stages of the war, when it was waged over cities along the Chinese east coast easily reached by foreign journalists. Both sides of the conflict were eager to present their side of the story to the world and usually granted western correspondents extensive access.
One of the most prolific foreign photographers during the three-month battle for Shanghai in 1937 was American-born Malcolm Rosholt. His images show clearly that he was a frequent visitor to both sides of the frontline. The photos on this side are of members of the Japanese forces, which suffered unexpectedly severe losses during the three-month campaign.
This article reproduces a small selection of Rosholt's huge output of photos. They are brought with the kind permission of Historical Photographs of China, a project based at the University of Bristol. All photos are courtesy of Historical Photographs of China, Mei-fei Elrick and Tess Johnson.