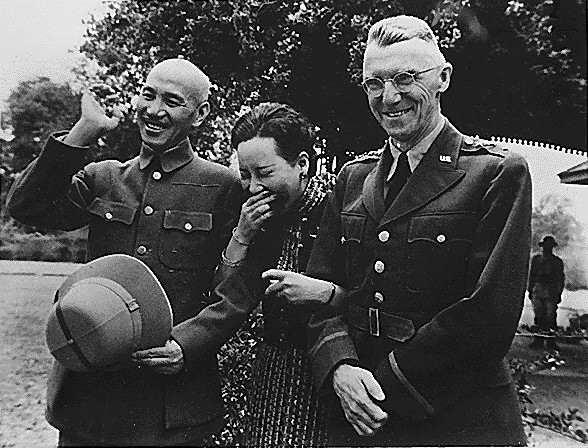 Song Meiling, China's First Lady during the war, was her country's best ambassador by far. "China's Joan of Arc," she was called, and "the most powerful woman in the world." Mme Chiang Kai-shek spoke fluent, flawless English, as she had been taught in that language for her entire life and spent her adolescence in the United States.
Her American English, which had a certain southern charm to it, helped her strike a chord with most audiences in the United States, but it wasn't the only reason why she was successful in representing China during the war years. She had a talent for melodrama that somehow appealed to the age more than it would in our time, when a pervasive sense of irony can make it hard to speak about anything in too-lofty terms.
One example of Song Meiling's special style is given by American air force legend Claire Chennault, who was in China at the time of the outbreak of war with Japan in 1937 and was soon infatuated with her charm, referring to her in his diary as a "princess". "They are killing our people," she told Chennault in despair as hostilities were reaching Shanghai. "What will you do now?" Chennault asked. Song Meiling threw her head back proudly, and answered amid tears, "We will fight."
Her sense of real-life drama resulted in new triumphs in February 1943, when she became the first Chinese and the second woman ever to address both houses of the US Congress. She did so with an eye to the future and the Allied victory which already then, shortly after Stalingrad, seemed increasingly certain. "From five and a half years of experience we in China are convinced that it is the better part of wisdom not to accept failure ignominiously, but to risk it gloriously," she said. "We shall have faith that, at the writing of peace, American and our other gallant allies will not be obtunded by the mirage of contingent reasons of expediency."
Song Meiling lived to become much older than most, reaching the age of 105 before passing away in 2003. It's amazing to consider that a person who had not just seen people like Roosevelt and Churchill, but had actually sat next to them in intimate conversation, was still alive in the 21st century.