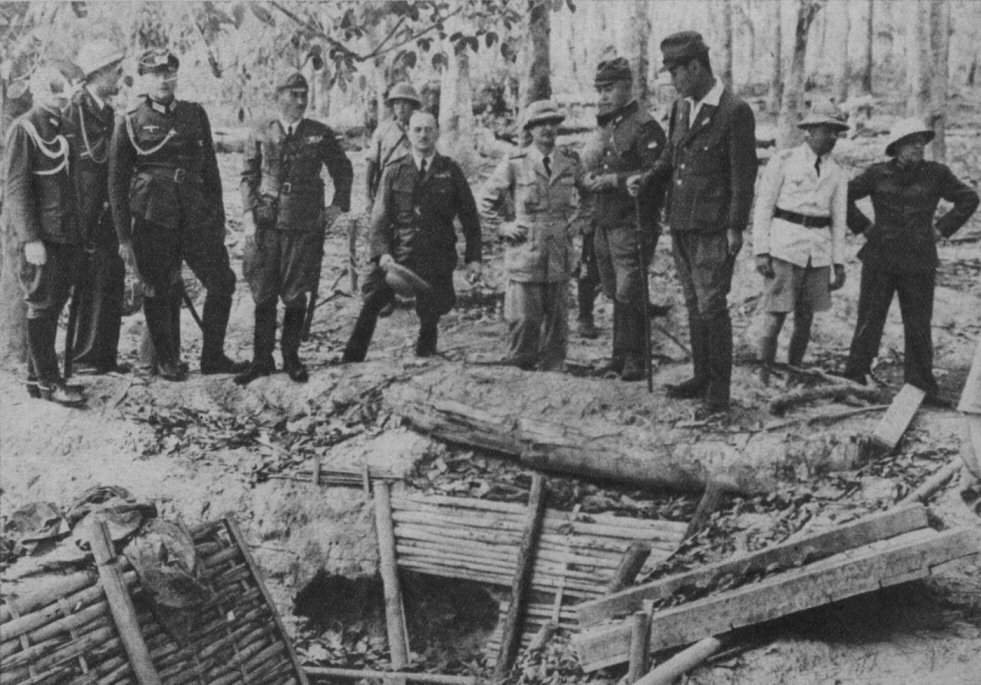 Not long after the capitulation of Allied forces in the Dutch East Indies on March 5, 1942, a military delegation from countries allied to Japan visited the areas where the fiercest battles took place for a close inspection. This is an account of their visit, with accompaying photos, first carried on the excellent website Arawasi.
Although vintage publications mention that there were the military attachés of Germany, Italy, Rumania and Finland, only two names are actually included: Germany's Generalleutnant Alfred F. Kretschmer and Italy's Colonel Bertoni. An internet research revealed that at that time military attaché of Romania was Major-General Gheorghe Bagulescu and of Finland Col Auno Kaila.
On March 9, 1942 the group left Tokyo and arrived in Hong Kong via Taiwan. On March 13 they visited sights in Kowloon and Hong Kong especially the British fortifications. After brief stops in Saigon and Bangkok, on the 19th the group flew from Don Muang airport to Alor Setar in Malaysia. Lt Col Saeki, commander of the 1st Tank Regiment, drove for three days to meet them and explain what happened during the battle of Jitra.
The next day they were driven from Ipoh to Kuala Lumpur through a difficult road crossing wild jungle. On the 21st the group arrived in Singapore and left immediately for Johor Bahru.
 Their next visit was to the military harbour of Seletar back in Singapore. On the 23rd they were able to observe the locations where battles took place from a hill in Kallang and saw first-hand one of the 38cm cannons that protected Singapore. On the 24th the group flew to Palembang in Sumatra to inspect the areas where the Japanese parachutists fought and also saw the destroyed British, US and Dutch airplanes.
On the 25 flew to Bandung in Java. Then to Lembang and finally to Batavia where they were treated to a lavish feast with more than 20 waiters serving them local dishes (undoubtedly they experienced a rijsttafel course). With this last stop the part of their trip to Malaysia and East Indies was concluded and the second part, which included a visit to the Philippines, started by them returning first to Singapore.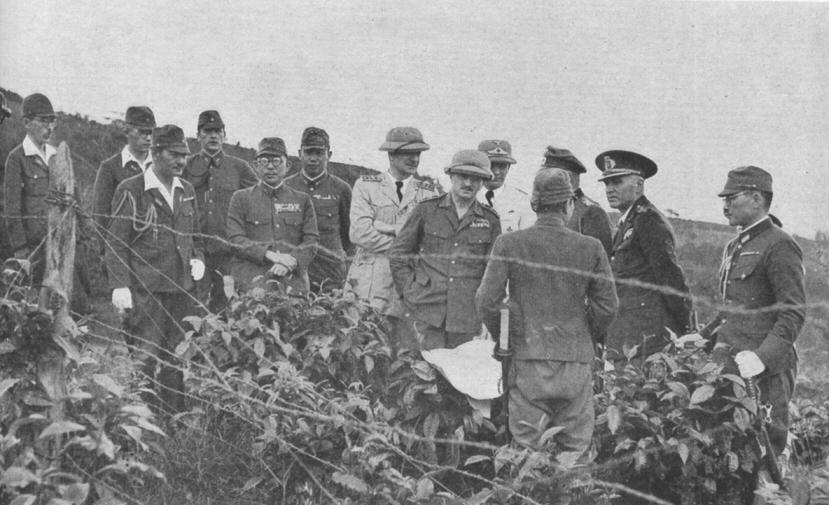 On April 1st the group arrived in Manila and visited the military harbor in Cavite.
 On the 3rd they drove 300km to Lingayen Gulf and spend the night in the Governor General's residence in Baguio (The Mansion). On the 4th the group visited Clark Field air base and inspected the captured and destroyed US aircraft.
On the 5th flew to Luzon island and then to Vigan, one of the initial landing spots during the Japanese invasion of the Philippines. On April 7 the group returned to Haneda airport in Tokyo after covering no less than 20,000km by plane.