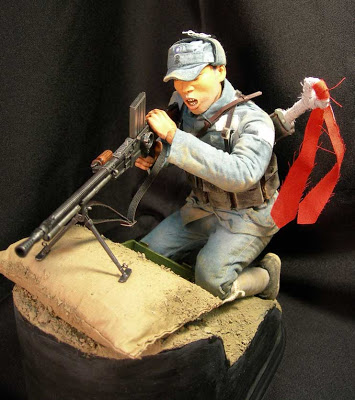 In 1933, Chinese and Japanese soldiers clashed in the area around the Great Wall. It was among the most vicious confrontations prior to the outbreak of full-scale war between the two nations in the summer of 1937. One battle in particular attained legendary status in the years afterwards: The Chinese defense of the Xifengkou pass, by soldiers of the 29th Army equipped with broad swords in addition to more modern weaponry.
Taiwan-based master modeler Weylen Tseng has created an impressive diorama in scale 1/6 depicting one soldier in the middle of this historic engagement. Apart from a broad sword, he is armed with a Czechoslovak light machine gun ZB vs. 26.
Scale 1/6 is a medium which has become more popular in recent years, and it's easy to see why. It allows modelers to work with a wider variety of materials, including textiles, achieving unprecedented realism. It also permits them to sculpture individual faces. In this field, one of the most interesting trends is figures representing historical personalities, such as legendary war photographer Robert Capa (pictured right).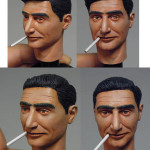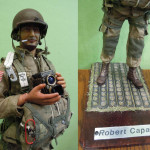 Below a series of photos showing various stages in the preparation of the diorama, as well as the final result. For many more examples of  Weylen Tseng's amazing art, have a look at his blog here.