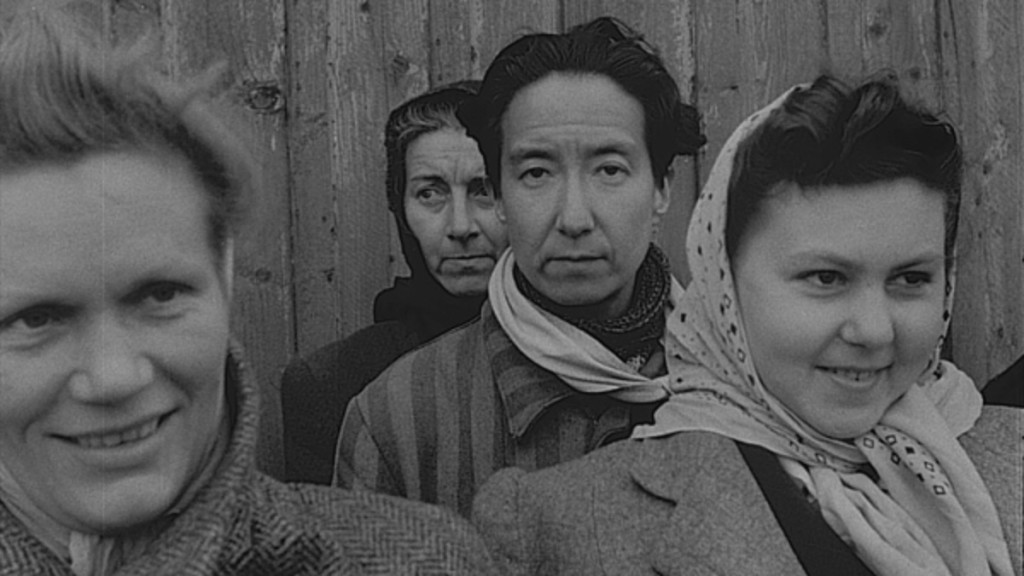 When emaciated female prisoners from the German concentration camp Ravensbrueck arrived in the Swedish harbor of Malmoe on April 28, 1945, just days before the German surrender, two of the inmates stood out among the others. They were Chinese. One of them was Nadine Hwang, a 43-year-old who had once been a great beauty, but was now visibly marked by the horrors she had been forced to live through. Still, she managed to smile on the photos that were taken of her in the weeks after her liberation from the German camp system.
Nadine Hwang had been born in Madrid, apparently to a diplomat father. She was reported to have grown up in high society in both Spain and China, but not staying above politics. According to a newspaper article about her, by the mid-1920s she had been made a colonel in the army of a General Lu Yiao, apparently one of the warlords calling the shots in China at the time.
"Of course, I have never experienced any actual wartime conditions," she told a western correspondent some years later, "although in Pekin and Shanghai one never knows what is going to happen next, with upheavals and guerrilla warfare almost a daily occurrence in some form or another."
During the following decade she moved to Paris and eventually became the mistress of Natalie Clifford Barney, a prominent member of the city's salon scene. Various sources indicate that she embraced the bohemian life-style offered by the Parisian capital with gusto. In one account about this particular period in Parisian history, she is referred to as a "piratical" Asian beauty, while another describes her as a cross-dresser.
In late 1936, Nadine Hwang visited Great Britain on a trade mission, and was described in a local report as "charming, attractive, and fashionably dressed in clothes of the latest Parisian design. " The journalist was clearly impressed with her appearance, explaining how she had become a qualified lawyer, taking her degree by correspondence course from Hamilton College, Chicago,  and "graduating brilliantly." She spoke Chinese, French, Spanish, English and Italian equally well, according to the report.
"Young people in China today are aiming at cosmopolitan education and general knowledge as never before," she was quoted as saying. "They are forsaking old literary traditions which were ours for so many centuries, in favour of modern commercial methods."
Nadine Hwang appears to have been caught up in the German invasion of France in 1940 and spent the years of occupation in Paris. For some unknown reason she was deported to the all-female concentration camp of Ravensbrueck in 1944, shortly before the Allied liberation of much of France.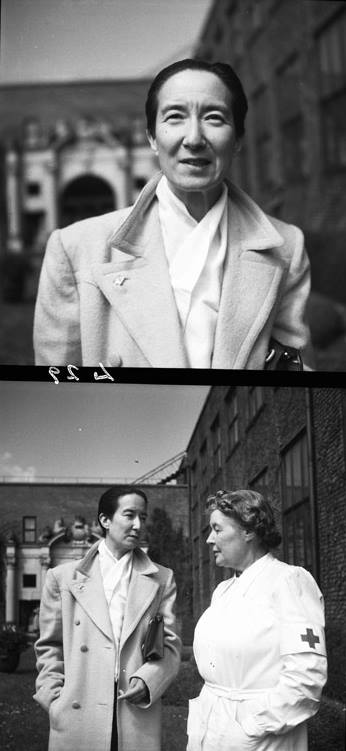 A little more is known about life in the camp, thanks to the makers of the documentary film Harbour of Hope. "In the camp," they say, "she became friends with (British-born Jewish woman) Rachel Krausz and her nine-year old daughter Irene…Nadine helped them to get out of the camp. Later on Irene named her own daughter Nadine as a token of appreciation."
Having arrived in Sweden, Nadine Hwang received number 191514 by the local authorities. But she didn't stay long, returning home to China the same summer. "We don't know what happened to Nadine Hwang after she left Sweden for China in July 1945," the film makers write. "Can you help us get information about this extraordinary woman?"
Any information about the life story of Nadine Hwang will be much appreciated. You can either contact this website, or get in touch with the Harbour of Hope filmmakers directly, on their website harbourofhope.com. Unique information that leads to a post on this website will be rewarded with a free copy of Shanghai 1937: Stalingrad on the Yangtze.